Labcodes in The Social Isolation Era
We've known, for quite some time, that social distancing changed the way we live and interact with each other. New practices emerged. Some are temporary and some are here to stay. The truth is that no one was prepared for this, and Labcodes wasn't either.
Here, we have an in-office regimen. As a company, we like working in an office and we miss people when they decide to work from home. Occasionally, we do home-office, but it is our understanding that, since most of our clients are far from us (in the US), working phisically close to our coworkers helps keeping a great communication.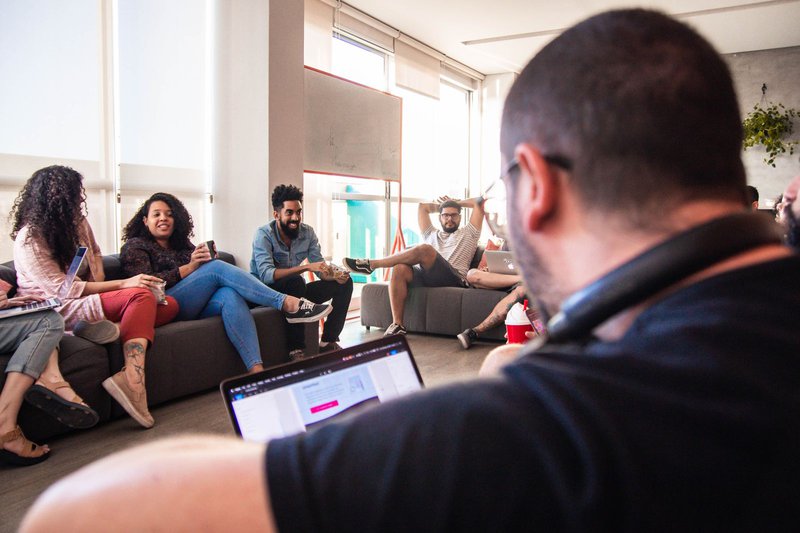 Since last year, we've been in the middle of a hiring process. When we finally narrowed the whole thing down to our favorite candidates, social isolation security measures came into full effect. And, with them, two new challenges: Making our whole operation 100% remote and training our two recent hires, Lucas and Adelly.
Our first course of action was to create a Discord server. We wanted to virtually mimic our workplace. For that, we recreated all of our rooms virtually.
We discovered that, for general meetings, Discord was a nice tool. But for more specific get togethers, such as pair-progammings and individual meetings, it wasn't well received. Therefore, we decided to start testing other video conference tools for different contexts.
We also noted that our text-based communication was flawed. We were spending too much time discussing task because of the lack of information. From then, we decided to comment more in the tasks done and to keep working on our asynchronous communication.
Last, and honestly more importantly, we tried to maintain a good interpersonal relationship with our coworkers through a digital and weekly happy hour. It didn't really work at first, but we kept adjusting the routine and timetable until it worked. At least sort of.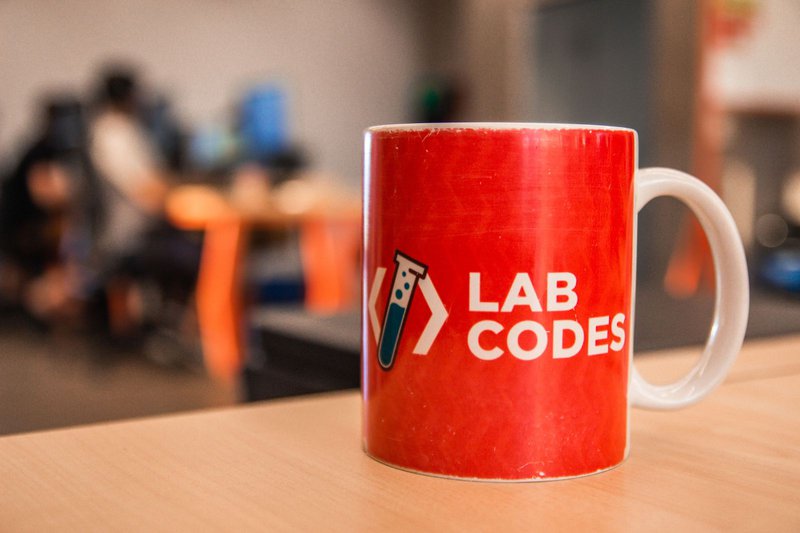 With support from the director's board and initiatives from our administrative manager, we made several changes to help everyone to adapt to this new temporary reality.
In the end, what really worked wasn't simply choosing the perfect platform for remote work or something like that. It was working as a team to figure out what was working and what wasn't.
Oh, and about Lucas and Adelly, down here you can check how is this experience being for them.
Lucas
My first day at Labcodes was in the beggining of march. Back then, we only had 25 confirmed cases of COVID-19 in Brazil. We weren't really worried at the time, and no one imagined that the work dynamic would change so drastically so fast.
In my first week I had the chance of meeting my coworkers and get used to new group routines. I was very well received, and there already was a well established plan for my onboarding. I was assigned to a mentor, who would follow my progress closely. What I didn't know was that my first week in the office would also be my last, physically speaking at least. From the second week on, home-office was strongly adviced, and on the third week it was something mandatory.
Personally, it felt like going back to an old routine. Individual studies, no traffic and flexible hours, Nothing to fear, except the difficulty of separating work from non-work on a day-to-day basis. However, the contact with my mentor, work hours control (with platforms like Kairos and Harvest), and project management strategies (through Jira) helped me very efficiently with this difficulty
I miss our weekly face-to-face meetings, snacks, 1-click-away coffee and air-conditioning… But today I believe to already be in sync with the rest of the team working from home. Weekly meetings? Discord; daily pairings? Slack; study groups? Google Meets; presentations? Zoom.
Adelly
Joining a new company is always a challenge, so when I first came to Labcodes, I was a bit anxious to meet my coworkers and the projects I would be working on. My first impressions were that I was in a nurturing and relaxed environment, full of women, something that made me more comfortable. I loved it. A group dynamic was realized so that I could really mingle with the team. I really felt like I belonged. One of the main factors that made my arrival so smooth was the organization of my work schedule, which was very clear.
So, after two weeks working in person in the office, the quarantine began and, with it, the homeoffice. Waking up on a specific time, having an environment focused on work and to be in constant contact with my coworkers are some of the things that have helped me keep a routine. On the other hand, homeoffice really means that you're isolated from your peers, and, as a new person on the team, I would rather have a daily and face-to-face contact with my coworkers to better work with them. Working from home could be a good experience on itself if we weren't living in such hard times. Nonetheless, I'm trying to make it the best experience possible.
---
I hope you like our report of the situation. We're still learning with it all, as well as other companies. But if you have any doubts or want to know even more about what we're doing during the pandemic, you just have to talk to us!